By Nate Harling
This year, the University of Kentucky College of Arts and Sciences offers an undergraduate certificate in international film studies.
Directed by French and Francophone Studies Professor Jeffrey N. Peters, the program gives students the opportunity to formalize their film coursework. Requiring 16 total hours of coursework over five classes chosen from the wide array of film classes offered at UK, the program culminates in a capstone project in which students write an additional research paper. The paper synthesizes the analytical skills and historical and formal insights gained over the course of the international film studies curriculum.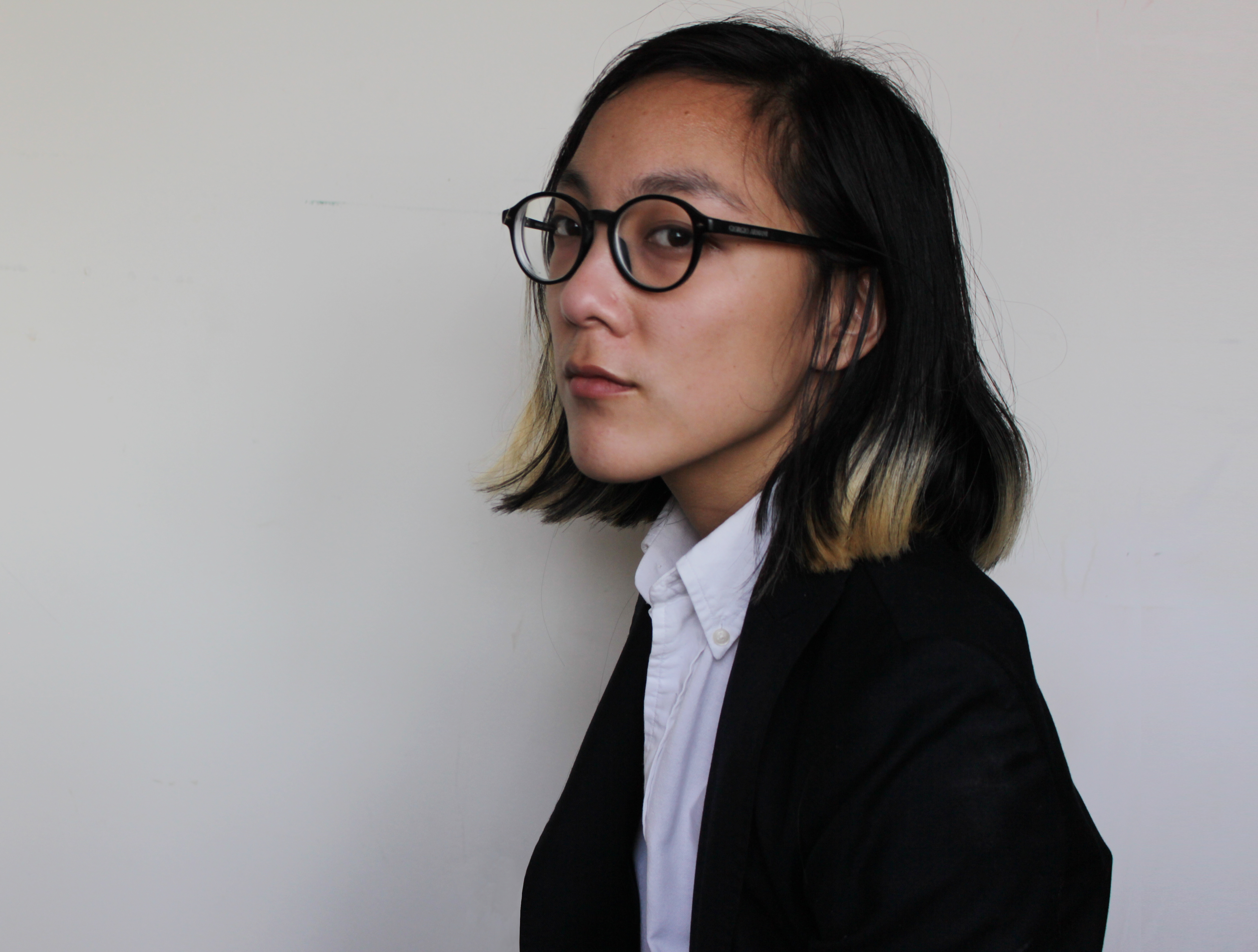 Emma Friedman-Buchanan, one of the first students to participate in the new undergraduate certificate in international film studies, is a Lexington native and senior art history and arts administration double major. She says she is excited for the opportunity to earn the certificate.
Friedman-Buchanan first realized she had a passion for film while she was in high school, when she attended the Governor's School for the Arts summer program at Transylvania University. She was accepted into the new media discipline as her field of specialization for the program and developed a deep appreciation for film and everything that goes into its production. When she arrived at UK, one of her first film courses was French Film Noir, taught by Peters, who recruited her to the new certificate program. Her genuine passion for film made her a perfect candidate for the program.
"At the core of it, I love being able to watch movies for school," Friedman-Buchanan said. "It's a way to further sharpen my critical thinking and visual analysis skills, but it's also an entertaining way to learn about world history. Being able to formalize the film courses I've taken into a certificate is very gratifying and enables me to take classes I might not otherwise be able to take."
She also finds the certificate program an ideal fit for her academic needs. Finding room to take enough classes for a minor while also fulfilling the requirements of two majors along with core requirements can be difficult, and in some cases, impossible. The certificate offers students such as Friedman-Buchanan the opportunity to receive formal recognition of their studies in film without taking up quite as much time as another major or minor would. Aside from the academic recognition and the study of films themselves, Friedman-Buchanan is enthusiastic about the interdisciplinary nature of the program.
"Taking film classes with professors from different departments such as French, Chinese, Japanese and English enables students to learn about those cultures and their history through the shared medium of film," she said.
While Peters is extremely happy about the birth of the new program, he also sees it as an opportunity to expand film studies at UK.
"The certificate is a fantastic first step and will allow students like Emma, who already have a major or even two majors, to combine their film coursework into something formal," Peters said. "Having this program will help us build for the future, hopefully even to the point of offering a film studies major at some point." 
UK is the University for Kentucky. At UK, we are educating more students, treating more patients with complex illnesses and conducting more research and service than at any time in our 150-year history. To read more about the UK story and how you can support continued investment in your university and the Commonwealth, go to: uky.edu/uk4ky. #uk4ky #seeblue